Well it doesn't hide it. It just means you need to type the user name and password to login. This way, if you don't want your sister or mom knowing your login they can't see it. (Assuming she doesn't have admin rights)
Incorrectly editing the registry may severely damage your system.
So don't fudge up like an idiot. :3
Open up the
Start Menu
.
In the search area, type
regedit
and press
Enter
.
Click on Continue
(Some people will need to type their password in the UAC prompt)
In r
egedit
, go to:
HKEY_LOCAL_MACHINE\SOFTWARE\Microsoft\Windows\Curr entVersion\Policies\System
In the right pane, right click on
dontdisplaylastusername
and
click on Modify
.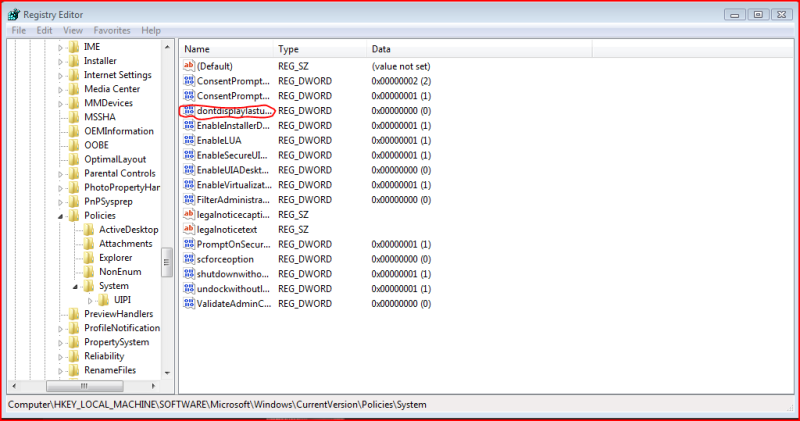 To Enable User Name and Password Login:
Type 1
,
click on OK
and
close regedit
.
NOTE:
The next time you go to a logon screen, you will be required to enter your user name and password to logon to Vista for your user account.
To Restore the Default Logon:
Type 0
(number zero) and
click on OK
.