Dad spilled hot chocolate on keyboard
09-16-2010, 11:27 PM
netodude
Learner


Posts: 15
Joined: Jul 2010
Reputation: 0

Well my dad accidentaly spilled hot chocolate on his dell inspiron e1505 keyboard. He vacuumed it out but it refuses to turn on. After pressing the power button, all you hear is the cd-rom drive spinning a little and the lights turn on momentarily then it powers down. We completely opened it up and
Everything else seemed ok.
What I'm asking is if there's any way to fix it.
It has an intel centrino processor. Here are the parts, if they will be useful.
Its a few years old and he cant afford to get a new one so that's out of the question
09-21-2010, 06:39 AM
Dexdrex007
The Hardware Enthusiast


Posts: 138
Joined: Jul 2010
Reputation: 0

that bad, i own a computer service repair shop in my country, and after the typhoon Ondoy, many computers have been delivered to us due to water damage.

well the trick in water damaged computers or electronics is do not turn it on if its not completely dry.

what you should have done when the hot chocolate spilled is disassemble the laptop and then get the motherboard, wash it with water and dishwashing liquid. and then blower it. until its completely dry.

once you turned on a wet computer or other electronics. surely it will short circuit. so probably your board now is dead.
---
[TUT] How To Prevent Bad Sectors From Hard Disks
09-21-2010, 06:48 AM
Michaelmhmhmh
$:pUg :LiFe$ >:I


Posts: 479
Joined: Jul 2010
Reputation: 7

Owch my sister spilled chocolate on her computer and half her keyboard died!
---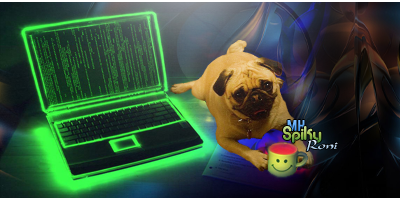 09-27-2010, 03:00 PM
Nemmyy
La Dispute <3


Posts: 1,350
Joined: Oct 2009
Reputation: 31

I thought you said it was spilled on the keyboard? Not the motherboard. Regardless, drexdrex007 is correct
---
09-27-2010, 04:31 PM
Fragma
Gone.


Posts: 3,538
Joined: Mar 2010
Reputation: 57

Blame it on the dad eh?
Sorry I have no knowledge what so ever when it comes to computer hardware, I just found the thread title funny so thought I'd check it out.
Best of luck getting it sorted.
09-29-2010, 12:16 AM
netodude
Learner


Posts: 15
Joined: Jul 2010
Reputation: 0

Thanks everybody.
It did spill on the keyboard but it mustve leaked onto the motherboard since the motherboard looked kinda darkish in some parts and sticky.
And it was my dad -_- I have no problem with admitting that I would do someting like that but I didnt.
User(s) browsing this thread: 1 Guest(s)